Javastraat.cloud is a collection of Instagram posts shot on the Javastraat in Amsterdam between 2010 and 2021. The experiment gives insight into the amplified gentrification of neigbourhood hotspots through social media.
It shows how a physical street consisting of seemingly equal bars, shops, and restaurants is represented differently in size, quantity and content on the online platform Instagram and how digital divides and uneven visibilities take shape. Posts are visualized based on their hashtags, account size, amount of likes, and objects detected by machine learning analysis.
Try it out on Javastraat.cloud.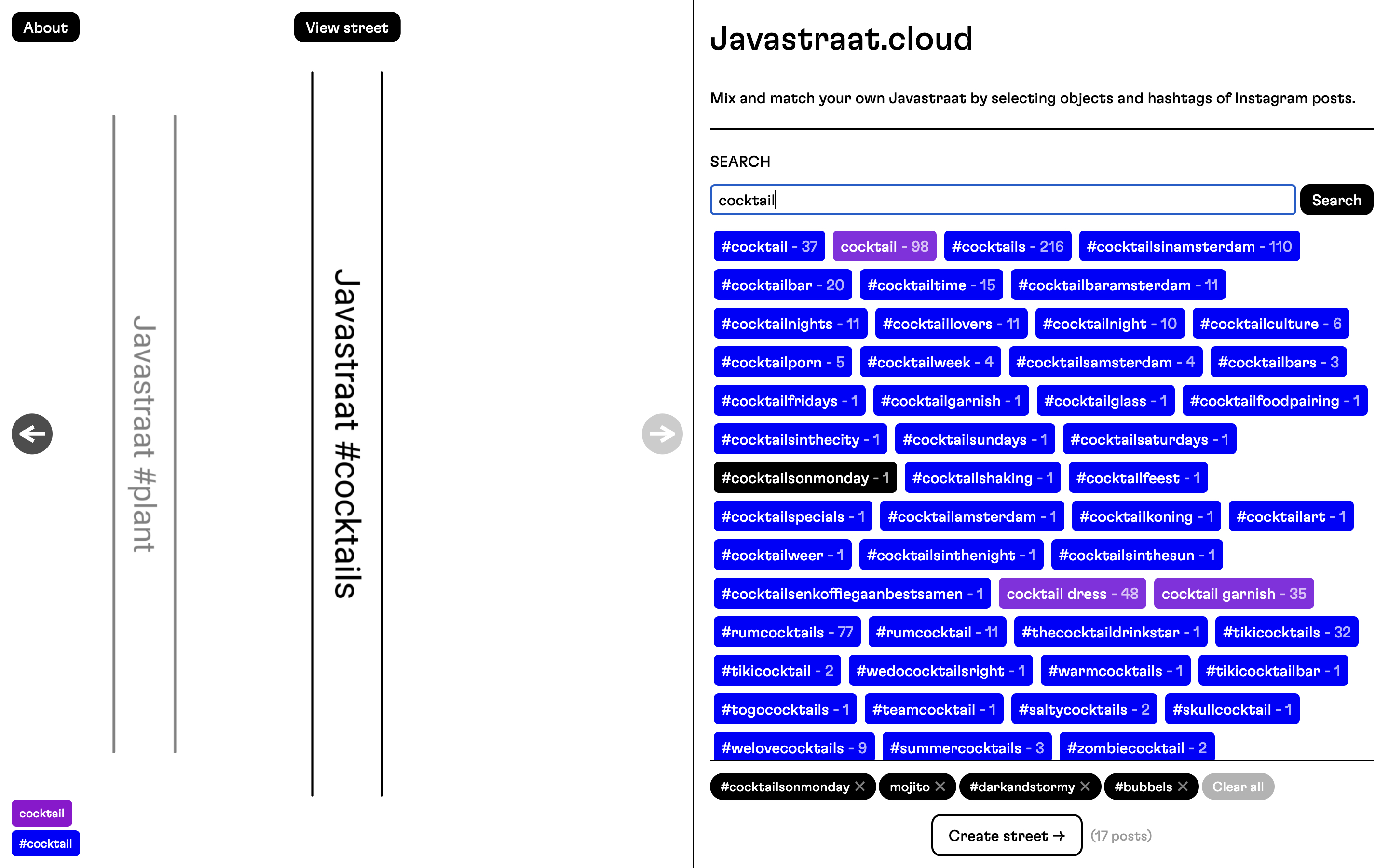 Mix and match your own Javastraat by selecting objects and hashtags of Instagram posts.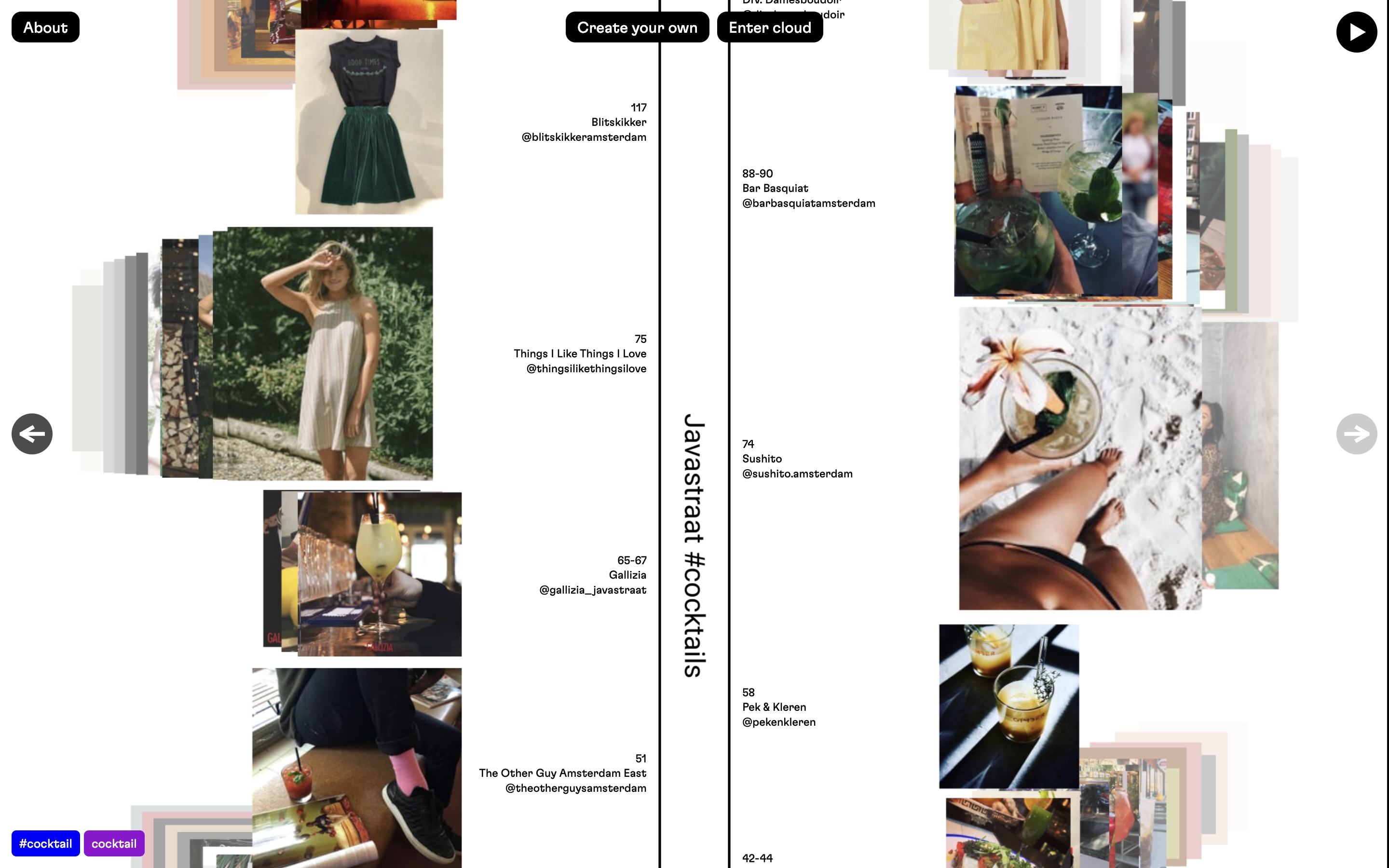 Contains Instagram photos with cocktails.
The website is created as part of a residency of Aesthetics of Exclusion at the Centre for Urban studies at the University of Amsterdam. The experiment is inspired by the research 'From Instagram posts to Eastside clothes. Social media and the amplification of gentrification on Amsterdam' by Irene Bronsvoort and Justus Uitermark; and 'Gentrinstafication? Digital platforms as drivers of gentrification in Amsterdam Oost' by Jan Oppermann.